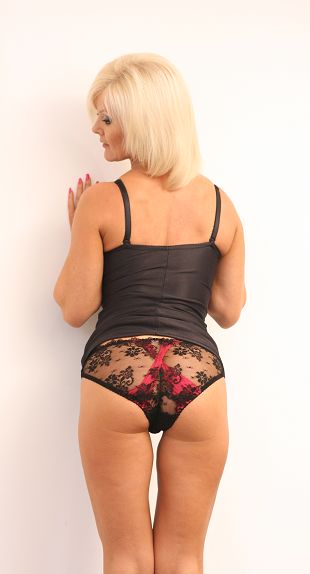 Here is a selection of feedback from some of the gentlemen I have sessioned with:
So many special memories
Our first 1 to 1 and so many special memories! Your warm embrace as you welcomed me in dressed to perfection...your lovely squeezy hugs...your openness, warmth and friendly personality as we chatted over a glass of bubbly...your enthusiasm as we planned our session...your stunning good looks and inner beauty...the twinkle in your eyes during role play...your lovely peachy bottom...your enjoyment of a real handspanking - a full 20 minutes over my knee! ...your selection of lovely implements...your absolute trust in me to punish you hard enough but not too hard... your smiles and pouts throughout your caning when 24 strokes became 48 then 60 then 100... 100 strokes on my first visit! ... Your thoughtfulness and generosity with your time suggesting I stay longer to avoid the rush hour on the tube. You really are an amazing lady Sam Johnson and I can't wait to see you again!  
A bottom made for spanking!
I have been visiting Sam for nearly a year now and each time we meet the sessions just get better and better. Sam always greets you with a smile on her face and is dressed immaculately in whatever outfit that you have requested. Sams natural demeanour means you are totally relaxed from the first minute to the last. She is a very warm and generous person and a delight to spend some time with. Oh and by the way, Sam has a bottom that was made for spanking. I hope to be seeing her and her cute derriere very soon!!"
Results of Assessment
"I am delighted to inform you Miss Johnson that you have passed your C.P. examination and you have been awarded 'Outstanding' because you achieved a distinction in all areas! Appearance...... absolutely STUNNING!!! Attitude...........a willing and enthusiastic participant in all areas of the assessment. Miss Johnson proved herself to be an exceptional candidate and demonstrated with great skill that she is an outstanding practitioner of C.P. both receiving and giving. (I was reminded of the effectiveness of Miss Johnson's application of C.P. whilst sitting down on tube and train all the way home....and still this morning!!) Yesterday was wonderful Sam! you are a warm kind and lovely person and a great pleasure to be with! I would love to see you again and hopefully I will be able to contact you in September! "
Back to France... with a piece of you in my heart!?
"A few words to thank you again for our so wonderful time together. You described yourself as a spanking enthusiast, it is undoubtedly true. You're also absolutely stunning, with a perfect body and a nice taste for dressing up, no way to deny it. But you're far more than that : fun, cheerful and easy-going, your warm welcome and your attention to the other is the real key which made these moments with you so special. Would you only be a gorgeous woman, the session would have stayed desperately ordinary. So I'm keeping all these lovely feelings in mind with great pleasure - the only point being it's very bad for my productivity, as I tend to think about it quite a lot! ;-) I'm sure we'll meet again, I couldn't stand not to try hard to find a way for this. I wish you a lot of beautiful encounters, fun and pleasure, in a few words I do wish you the very best."
Wonderful night
"Just a quick note to say thanks for a great night on Tuesday. The way that you 'volunteered' for extra strokes of that wonderful paddle was definitely beyond the call of duty. Hope your bottom wasn't too sore the next day."
Tribute to a Spanking Queen
"A slim elegant blonde dressed splendidly in her school uniform with the utmost of attention to detail was standing in front of me. Speechless (as Sam can testify now at first hand) is not something that happens too easy to me but for a minute or two that was definitely the case. This was one of the most relaxing couple of hours I had enjoyed in some time (an experience repeated twice since all with a 100% success rating) Sam Johnson oozes professionalism with a genuine sense of job satisfaction. So often when one meets rock stars or film heroes you can be disappointed with the reality. Quite the opposite in this case, in fact the reality perfectly matched the perception. It is no surprise that Samantha Johnson is the undisputed queen of c.p. and her popularity remains as strong and vibrant as ever. Long may that continue as well. As Annie Lennox said in one of her great hits with the Eurythmics " I must be talking to an angel". Well the closest thing to one on earth anyway...."